As a Procurement and Sustainability advisor, Magchiel is an all-round advisor. With extensive experience in greening the construction economy and sustainability development, Magchiel has broad knowledge.
In various technical disciplines he has won tenders for projects, helped (project) organizations to improve and implemented innovations. Sustainability and energy transition have always predominated in Magchiel's career and ambition, he enjoys working with his colleagues, suppliers, partners and customers. He provides the desired variety by getting the best out of people in teams. With an eye to the future, he converts plans into a structured approach. Enthusiastic and involved, he lets a project team create an environment where room is created for creativity and improvement of collaboration with a fresh view. Focused on project environments where ongoing greening and sustainability are the ambitions, Magchiel has in recent years focused more on company-wide implementation of innovations and the development of new business. Within Aratis, Magchiel is involved in advice processes for customers as well as the Implementation Sustainability or Circular Procurement service, where he shares knowledge and skills with his colleagues.
Check out his colleagues here .
See here the
project

of Magchiel: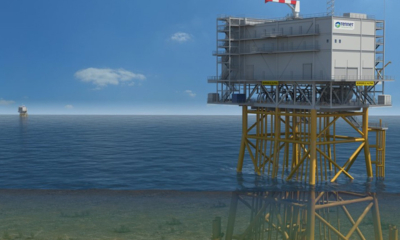 TenneT Offshore NL – Grid at Sea
TenneT Offshore NL – Grid at Sea programme As a result of the energy agreement, the Dutch government has designated TenneT for the connection of new offshore wind farms...